Public Meetings / Special Events
08.18.10 - FDOT Celebrates Handover of New River Greenway to Broward County
The Florida Department of Transportation (FDOT) held a ribbon cutting earlier today to officially open and turn over to Broward County the first segment of the New River Greenway. Dignitaries from the county and neighboring municipalities were on hand to cut the ceremonial ribbon and celebrate the opening of the Greenway from 136th Avenue to University Drive.
The Broward County Greenway System is a countywide network of safe and clean bicycle, equestrian and pedestrian paths, nature trails and waterways. Broward County, together with FDOT, identified improvements for the New River section of the Greenway System that could be incorporated into the I-595 Express Corridor Improvements Project, from 136 Avenue to east of State Road 7.
FDOT, through their partnership with I 595 Express, LLC, is currently building an additional segment of the Greenway, from east of Davie Road to State Road 84/Marina Mile, as part of the I-595 project. Additionally, Broward County has plans to further expand the Greenway west to Markham Park and to enhance the Greenway with the installation of benches, shelter, landscaping and other beautification through separate funding and grants from FDOT.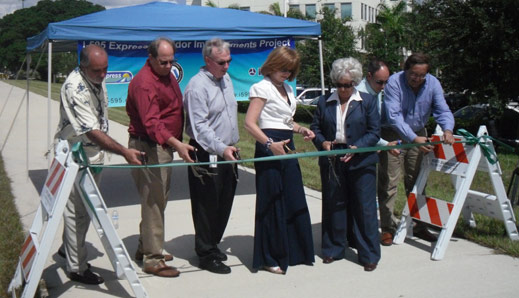 ---
06.11.10 - I 595 Express Contractor & Supplier's Breakfast Forum
I 595 Express, LLC and its main Contractor, Dragados-USA, hosted a Contractor and Supplier's Breakfast Forum event on Tuesday, June 8, 2010 at the Signature Grand, over 325 were in attendance. The purpose of the event was to invite businesses affiliated with the construction community to hear and see updated plans concerning the I-595 expansion project, learn about current opportunities, meet with the members of the I-595 project team and pre-qualify for work associated with the I-595 project.
I 595 Express, LLC selected Joe DiMaggio Children's Hospital Foundation (JDCHF) to be the beneficiary of the Contractor and Supplier Forum and a check presentation of $55,500.00 was presented to them at the event. Proceeds were achieved from admission and sponsorships. These funds will benefit the new Joe DiMaggio Children's Hospital which is currently under construction in Hollywood and will result in the creation of Broward County's first free-standing children's hospital facility.
- View the PowerPoint presentation of the event.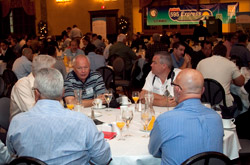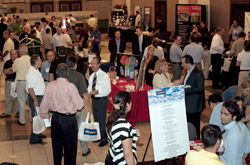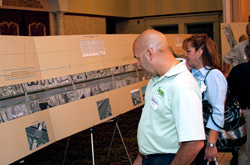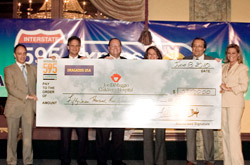 ---
02.26.10 - Groundbreaking for I 595 Express Corridor Improvements Project
I 595 Express LLC and the Florida Department of Transportation hosted the Groundbreaking Event for I 595 Express Corridor Improvements Project on Friday February 26, 2010. The event was chaired by Governor Charlie Crist as part of his ongoing focus on strengthening Florida's economy. The $1.2 billion construction project, in Broward County, will relieve congestion and enhance the safety of motorists as well as provide an economic boost to the local economy.
The Governor was joined by Florida Department of Transportation (FDOT) Secretary Stephanie Kopelousos, FDOT District Four Secretary James A. Wolfe and state and local dignitaries. Also in attendance was Victor Mendez, Administrator for the Florida Highway Association, Manuel García Buey, Chairman and CEO of Iridium Concesiones de Infraestructuras, Don Santiago Cabanas, Cónsul General de España en Miami, Jose Antonio Lopez Monis, President of Dragados-USA, Juan Santamaria, COO of ACS Infrastructure Development, Antonio Estrada, Sr. VP of Operations for ACS Infrastructure Development and Alvaro Muelas, CEO of I 595 Express, LLC.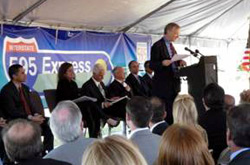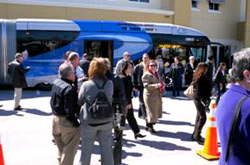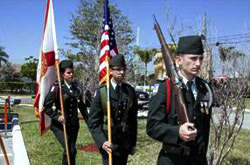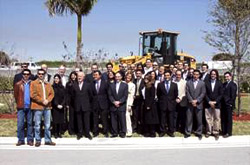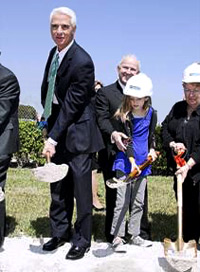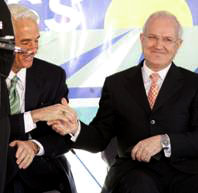 ---
01.28.10 - Construction Community Meeting
A Construction Community Meeting for the I-595 Express Corridor Improvements Project was held on Thursday, January 28, 2010 at the Signature Grand located at 6900 West State Road 84 in Davie, Florida. The meeting was an open house format held from 4 p.m. to 11 p.m. The purpose of the meeting was to provide property owners and interested parties throughout the corridor and South Florida with an opponunity to learn about the I-595 construction project which is scheduled to start in late February/early March, 2010. Approximately 300 people attended the event. This included residents, business owners, interested parties, elected officials and members of the media.
At the Community Meeting over 50 presentation boards were displayed with information, photos, and renderings depicting various aspects of the project. Such topics presented were overall project improvements, project schedule, the public private partnership organnization, sound barriers, express lanes , environmental considerations, the Broward County Greenway, and operations and maintenance.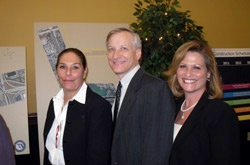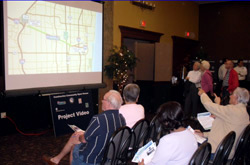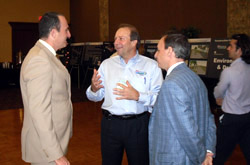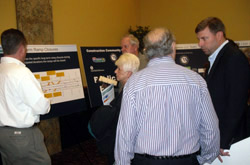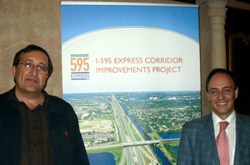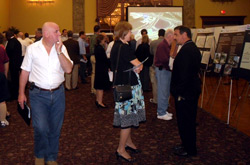 ---
10.28.09 - 8th Annual South Florida Construction Career Days
I 595 Express, LLC. and FDOT staff participated in the 8th Annual South Florida Construction Career Days. This event provides a forum for high school students in Miami-Dade, Broward and Palm Beach counties, to learn about opportunities in the highway and bridge construction fields.
The event was held at the Bergeron Rodeo Grounds in Davie. Over 40 schools participated with approximately 1500 students in attendance..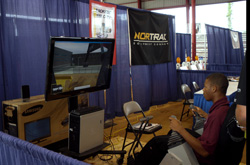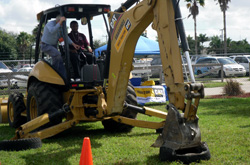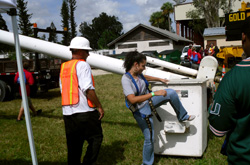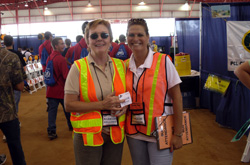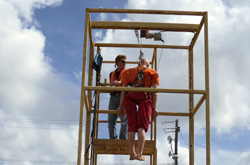 ---